Interior Designing Degree and Diploma Programs at Taraash Institute

Interior Designing
Established and incorporated in the year 1988 in Jaipur, Taraash Institute has been imparting professional, job-oriented training in fashion, jewellery, and interior designing. Over the years, the establishment has acquired a high degree of specialization in offering skills-based training to each and every wannabe designer, eventually enabling the students to lay the foundations for a successful career. Armed with the skills picked up and perfected at Taraash, aspiring designers have gone on to either set up their own startups or have landed lucrative jobs in the leading fashion houses and establishments.Taraash offers degree and diploma programs in fashion designing, jewellery designing and interior designing. The field of interior designing is a significant vertical of the fashion industry in India as well as rest of the world, and occupies its pride of place. Prospects in the interior designing sector in India appear to be bright as this commercial segment is presently offers a lot of opportunities to budding interior designers.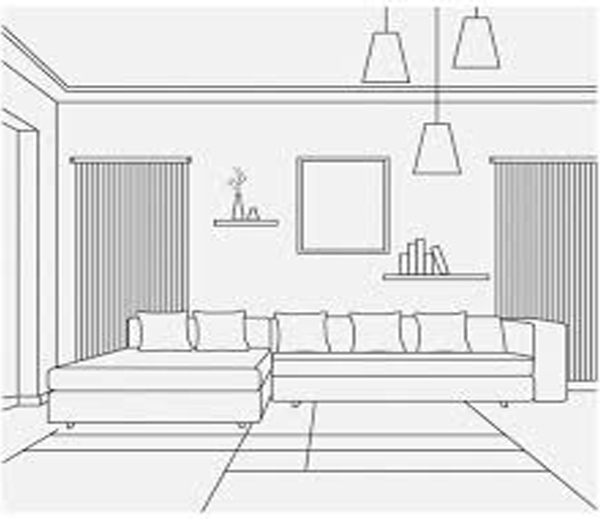 Interior Designing ProgramsAt Taraash, we offer three distinct courses or programs in interior designing. These are:-
3-Year Undergraduate Program in Interior Design
2-Year Post-Graduate Diploma in Interior Design
1-Year Diploma in Interior Design
Syllabus
Interior design history
Orthographic projection
Interior design (basic)
Graphic presentation (basic)
Design elements
Basic techniques of construction
Interior designer role
Practicing professionally
1. Undergraduate Program in Interior Design (3-years)
As mentioned above, the field of interior designing in India is growing by leaps and bounds. The construction and real estate sectors are two of the industrial segments that have contributed maximally towards the development of interior designing in the country. Those students with a penchant for the subtler facets of interior design and have a knack for creative designing can enroll in this program. The undergraduate program syllabus focuses on the following aspects of interior design
A range of interior designing styles
A strong emphasis on technical aspects and methodology
Finding the perfect balance between and amongst patterns, textures, and colors with respect to materials and furnishings
Imparting thorough knowhow on the different elements connected to interior designing including architecture, lighting, material procurement, adornments, soft furnishing, and lifestyle
After completing the program, a student will be skilled enough to design the interiors of offices, homes, retail outlets, restaurants, museums, and other public places.Such a student will be able to find an entry-level job as an interior designer, space planner, set designer, interior decorator, and event designer.
2-Year Postgraduate Diploma in Interior Design
This is a masters' program that enables a practicing interior designer to imbibe advanced skills. Once an aspirant completes the course, he or she will have a better understanding of interior/exterior décor and space styling and how to apply the concepts in the real world. This course comprises of 4 semesters in total, each of six months duration and some of the subjects offered are 'design basics', Autocad, 'furnishing', 'language basic', 'design' studio', and 'interior photography'.
1-Year Diploma in Interior Design
This program is somewhat similar to the 3-year undergraduate program but is an abridged version, and therefore intended for applicants who are looking to earn a professional designing certification for furthering their career prospects.