Fashion Designing Courses and Programs at Taraash Institute

Fashion Designing
Taraash Institute, located in Jaipur, Rajasthan, is one of the premier professional institutes in India that have offered job-oriented fashion designing courses besides jewellery and fashion designing programs. Since the institute's inception, countless students aspiring to chart a scintillating career in fashion design have successfully completed a relevant program under the auspices of Taraash. The fashion industry as it exists in India per se is spread throughout the length and breadth of the country with localized hubs.The fashion designing industry in the country not only involves the designing and production of apparels along with related accessories but also takes in its sweep the fields of footwear, jewellery, personalized items like watches and wallets. Fashion designing is witnessing a boom phase in India and therefore one aspiring for a glamorous and eventful career can enroll for a grooming course to make a mark as a fashion designer. A fashion designing career would be opt for someone who is creative and is determined to cash in on his or her artistic skills. Following are details about the fashion designing programs available at Taraash Institute.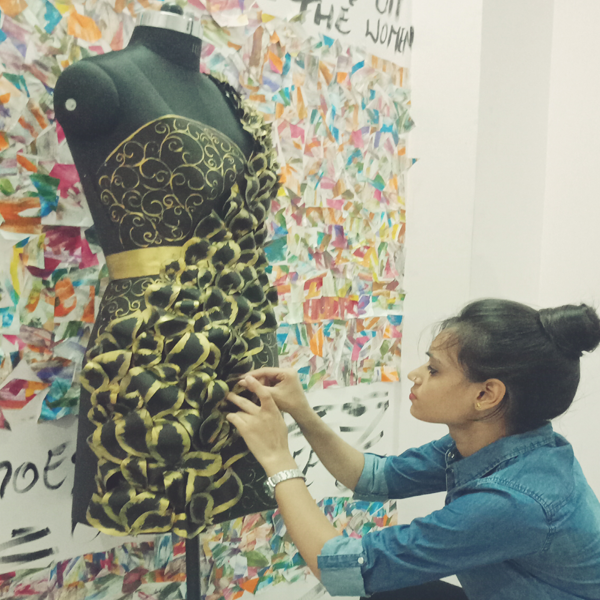 3-Year undergraduate program in apparel and fashion designing
The 3-year undergraduate program in apparel and fashion designing has been designed especially for those hopefuls who wish to master all the attributes of fashion. This extended program will equip students with the skills needed for designing apparels, creating the actual products, marketing, and selling the creations. After completing the program, students will receive a B.Sc. degree which is an acknowledgment that they have acquired know how in the disciplines of apparel design, marketing, business management, textile science, and merchandising.
Stress on industry-oriented hands-on training
Techniques for designing appealing collections
Emphasis on teaching with a high orientation towards research, technical outlook, creativity, conceptualization, and promotion
Walking the student through the changing norms, trends, and cultural dynamics pertaining to the Indian and global fashion industry
The three-year program enlightens students on various elements of fashion designing including but not limited to:-
Foundation art
Fundamentals, principles, and elements of apparel design
Textiles
Computer applications
Tracing the history of Indian Fashion Industry
CAD techniques applicable to fashion design
2-Year postgraduate program in fashion designing
The 2 Years PGP in fashion design is a master's course that allows a professional to probe deeper into the myriad aspects of fashion designing via on-field projects, classroom addresses, creative workshops, and industry visits.
Having a sound understanding of the different aspects for catering to the evolving demands
Designing keeping the end-user in mind
Inculcating the urge to focus on the task at hand
The course is ideal for:-
Fashion designers
Costume designers
Entertainment industry garment designers
Visual merchandisers
Fashion entrepreneurs
The different subjects taught in the four semesters include fashion psychology, CAD/CAM, design drawing, fashion photography, fashion studio, merchandising, garment manufacturing, advance draping, quality control, fashion marketing, and visual merchandising.