Computer Course In Fashion Designing

Fashion Designing
1. Coral 2. Photoshop 3. Fashion Illustrator 4. Fashion Marvelous
Are you interested in fashion designing and looking for Fashion Designing Computer Courses then you are at right place. We provide the best courses in fashion designing. The following fashion designing computer courses are provided by us:
Coral
We are providing Coral course which is very beneficial for fashion designing. It is widely used for drawing purpose. It is a diploma course in Coral Draw course. You will also get a certificate for this course. If you are interesting in this course then you can contact us.
Photoshop
Photoshop is a very powerful software for fashion designing. Training in Photoshop will help you to enhance your career in fashion designing. We are providing Photoshop course for the students who are interested in fashion designing. Here, you will learn how to change or paint colours. You will also learn to improve photos and much more.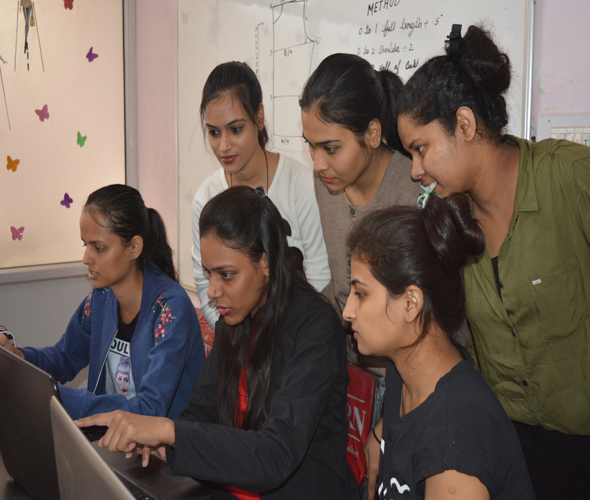 Fashion Illustrator
It is very necessary to learn Fashion Illustrator to be perfect in fashion designing. In this course you will learn a lot of things such as textile movement, drawing methods, garment rendering, digital illustration, portfolio development and much more. We are providing this beneficial Fashion Illustrator course. You will learn to design shirt as well as paint and much more in this course.
Fashion Marvelous
Fashion Marvelous course is very demanded course at present. Here, you will learn to design 3D virtual clothing for games, character animation, as well as fashion portfolio. The course will help you to rise in the field of fashion designing. You can create real looking dress using 3D software. If you have any queries regarding these course then you can also contact us